We Fix All Types of Garage Door Openers
Garage door openers are the conductor of any automatic garage door system.  The springs do all the heavy lifting, but the opener's job is to tell the door exactly how far up & down the door should travel.  Today's garage door openers are safer and more reliable than ever. Unfortunately, even the most durable hardware won't last forever. A broken garage door opener can cause an instant headache, but your solution is one phone call away!  OGD™ Overhead Garage Door can have your garage door back to perfect working order quickly and affordably. Best of all, we're available to help you at any time of day or night with our 24-hour emergency repair service.
Your
Liftmaster

Authorized Dealer

Liftmaster has selected us as one of their brand representatives in the area.  If you're in the market for a Liftmaster unit or need to get your current model repaired, we'll be happy to help.  Though we repair ALL makes and models of garage door openers, Liftmaster has proven time & time again to be the continued leader in reliability & features for garage door openers.
3 Common Types of Garage Door Openers
Chain Drive
Easily the most common type of motor.  This unit uses a heavy-duty chain to operate the door. This system is affordable & offers good reliability, but it known to be noisy.  The metal chain will need to be lubed a couple times/year, and over time, the spindle the chain rotates can wears out.
Screw Drive
Uses a solid steel drive screw to raise and lower the door. These systems are often used in exceptionally heavy residential doors & many commercial doors due to the amount of torque the physical screw can create vs a chain or belt.  The drawbacks are they require a fair amount of maintenance and are by far the noisiest openers available.
Belt Drive
This units offers exceptionally smooth & ultra quiet operation, but it's more expensive than its counterparts.  Because it's a belt, there is no strain on the opener gears resulting in a longer lifespan.  Most garage door opener manufacturers offer belt drive motors on all high end models.  Ask about our daily specials on belt drive motors.
Shopping for a New Garage Door Opener?  We Can Help.
The staff at OGD™ Overhead Garage Door is dedicated to providing you the best service possible. If you're in need of a brand new system or a garage door opener replacement for broken or outdated hardware, we'll be there to assist in finding the right opener for the job. Our courteous staff will provide a free quote that represents exactly what you can expect to pay, and you'll never be hit with surprise charges after the job has been done. Our fully licensed and insured installation technicians are trained to work with any make or model of garage door opener, and they'll be happy to answer any questions you may have.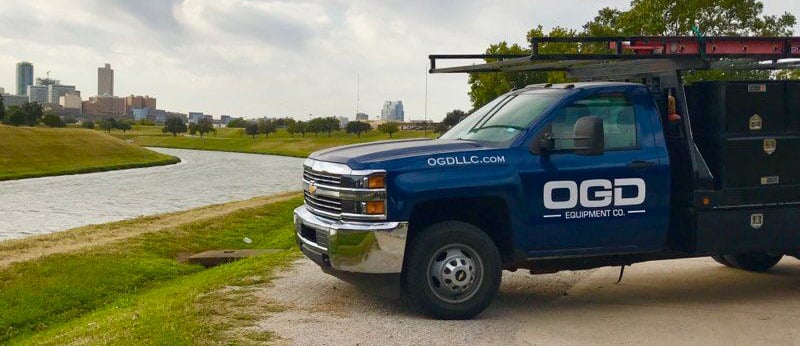 Does Your Current Opener Need Repair?  Got Ya Covered There, Too!
Most garage doors are opened and closed several times per day, and the wear and tear begins to add up over the life of the system. With the amount of stress put on garage door openers and other hardware, it's no surprise that issues can pop up from time to time. Fortunately, many common problems can be corrected without a total replacement.
Contact Our Team Today for More Information
If you're in need of a garage door opener repair, simply call OGD™ Overhead Garage Door and our staff will be happy to help you. Whether it's Craftsman, Liftmaster, Genie, Guardian, any other top brand of garage door opener, our expert technicians will get you taken care of same day in most cases.
---
We're Happy to Help!
Speak to an Expert Today!